Tournament Series Tournaments are public tournaments planned and run by Let's Foos admins. If there are tournaments nearby, you can find them on the "Discover" screen. For this you have to give us a location permission. You can find out how to do this below. Currently, tournaments are displayed within a radius of 100 km. We will add radius settings soon.
Once you have entered a tournament, you will see more rankings. There are global, national, regional and local rankings.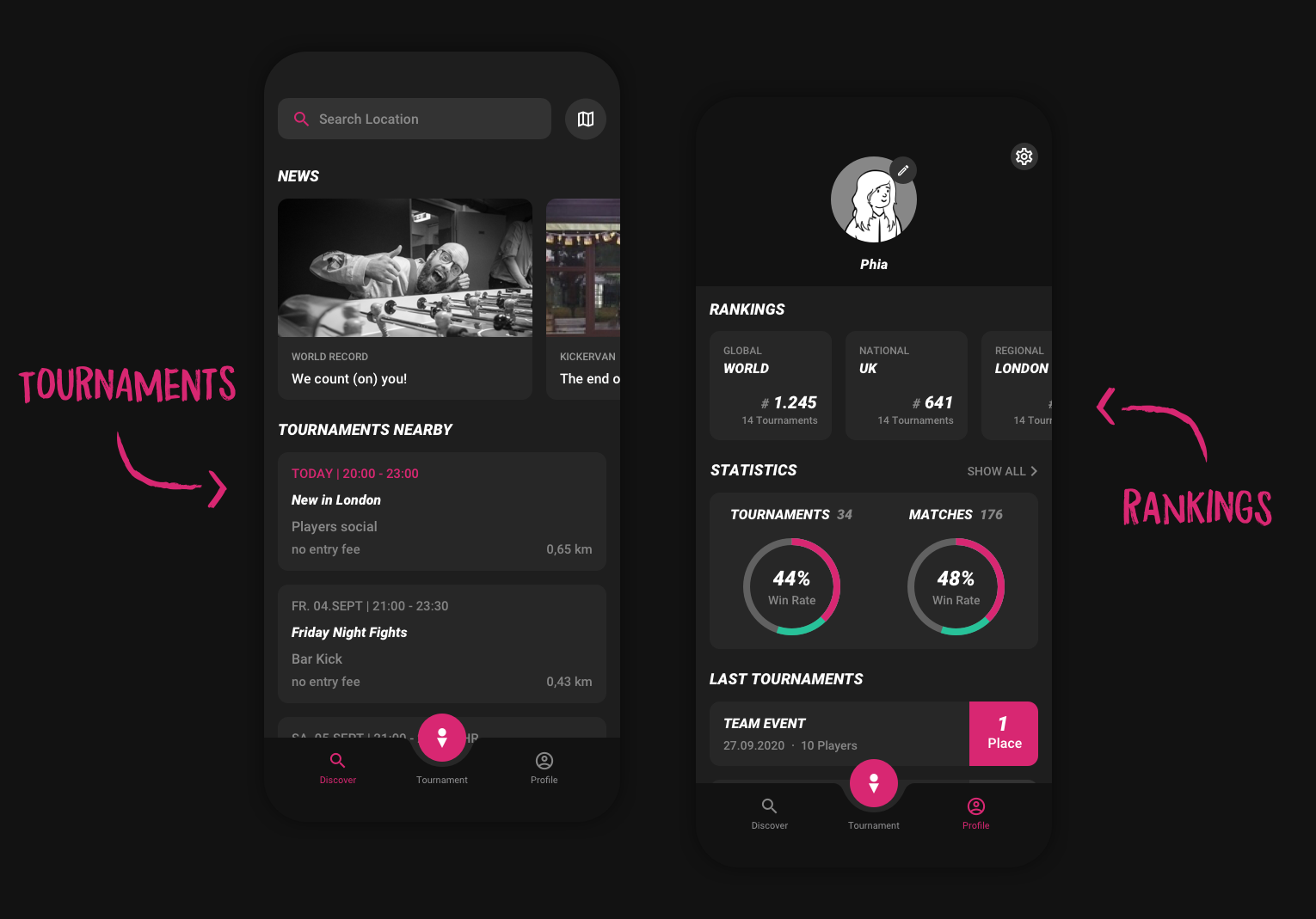 You might also be interested in
There are no tournaments nearby, what can I do?
Location permissions
Android: Settings —> Apps —> Let's Foos —> Permissions —> Switch "Location" on
iOS: Settings —> Let's Foos —> Location —> While Using