The event format of the world record attempt is different than usual foosball tournaments: All participants are everywhere in the world and not at central venue. But together with our partners we have prepared some nice actions for you and for all participants for getting together. Find out here about the betting game and photo challenge, our event hashtag and how to join the world record stream by Insidefoos and hopefully your certificate at the end...
As explained in our last news everybody can join at every table of this world on 23&24 September. But there is more action around this event.
Getting together
A very important page will be our Live-Page. Here you find now already registered locations and during the 24h world record period starting at 8pm (CET) on 23th of September, there will be action!
On that page also ever post with our Event-Hashtag #foosisallaround is shown. Thus, feel free to show the world your foosball home and crew.
The last participation level for your location is the world record stream: Together with Insidefoos we will connect to your place to show the world your action. Check out some replays from last year here. Stream your World Record event with Insidefoos! All you need is:
A streaming device such as phone or tablet that has data or Wi-Fi

A tripod

A contact person with their own device during the event
To sign up, email us at insidefoos@insidesportsinternational.com
Challenges
Additionally, we present you and your crew some challenges. Here you can win money or shirt-packages.
Betting game
From now and before the start of the world record period, predict how many people will participate! The best and creative bets will win 100 Euro. Go to the game here!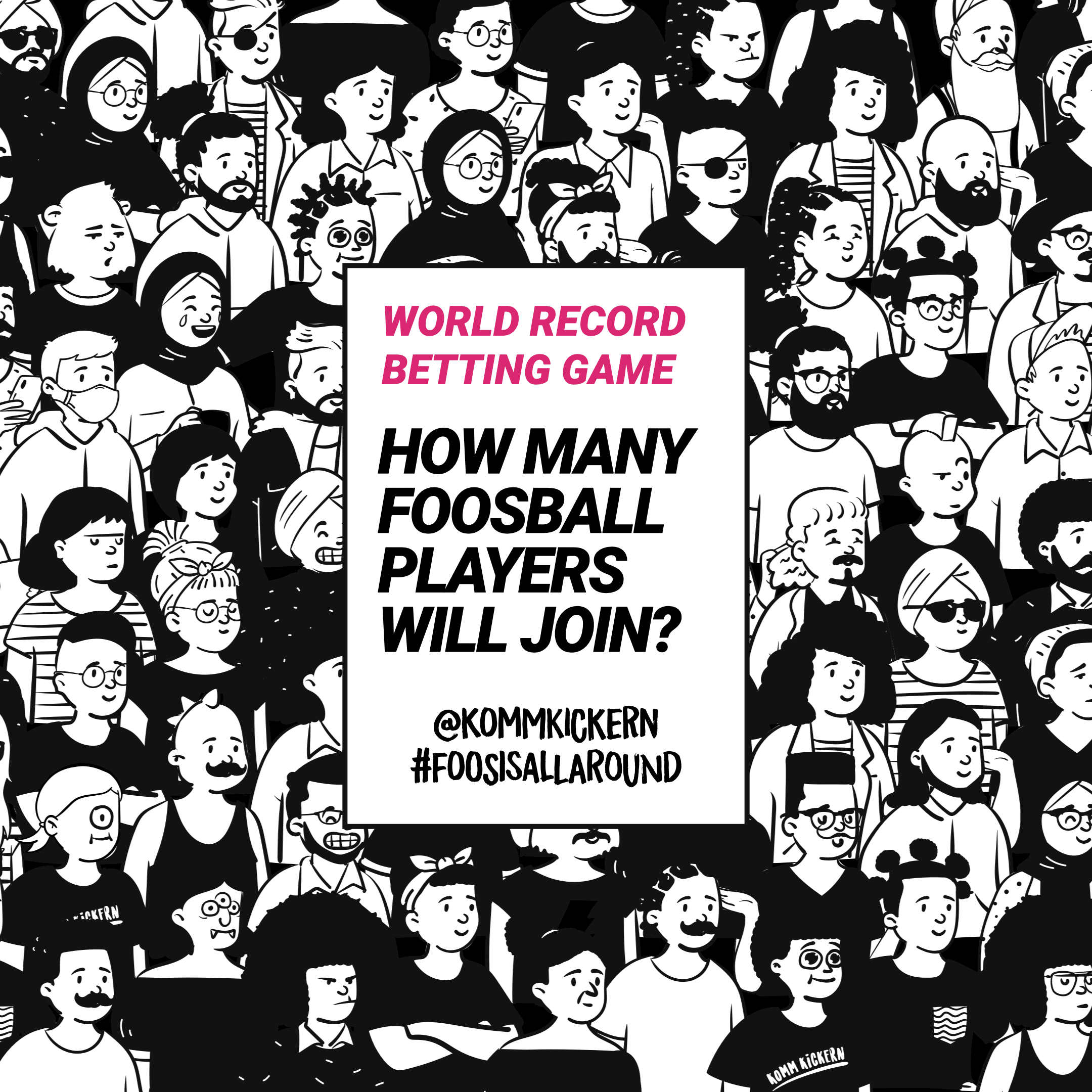 Photo Challenge
On 23&24 September: Take a unique photo from your world record event, post it and submit it here for the chance to win 250 Euro. Check out the details now and go to this challenge here!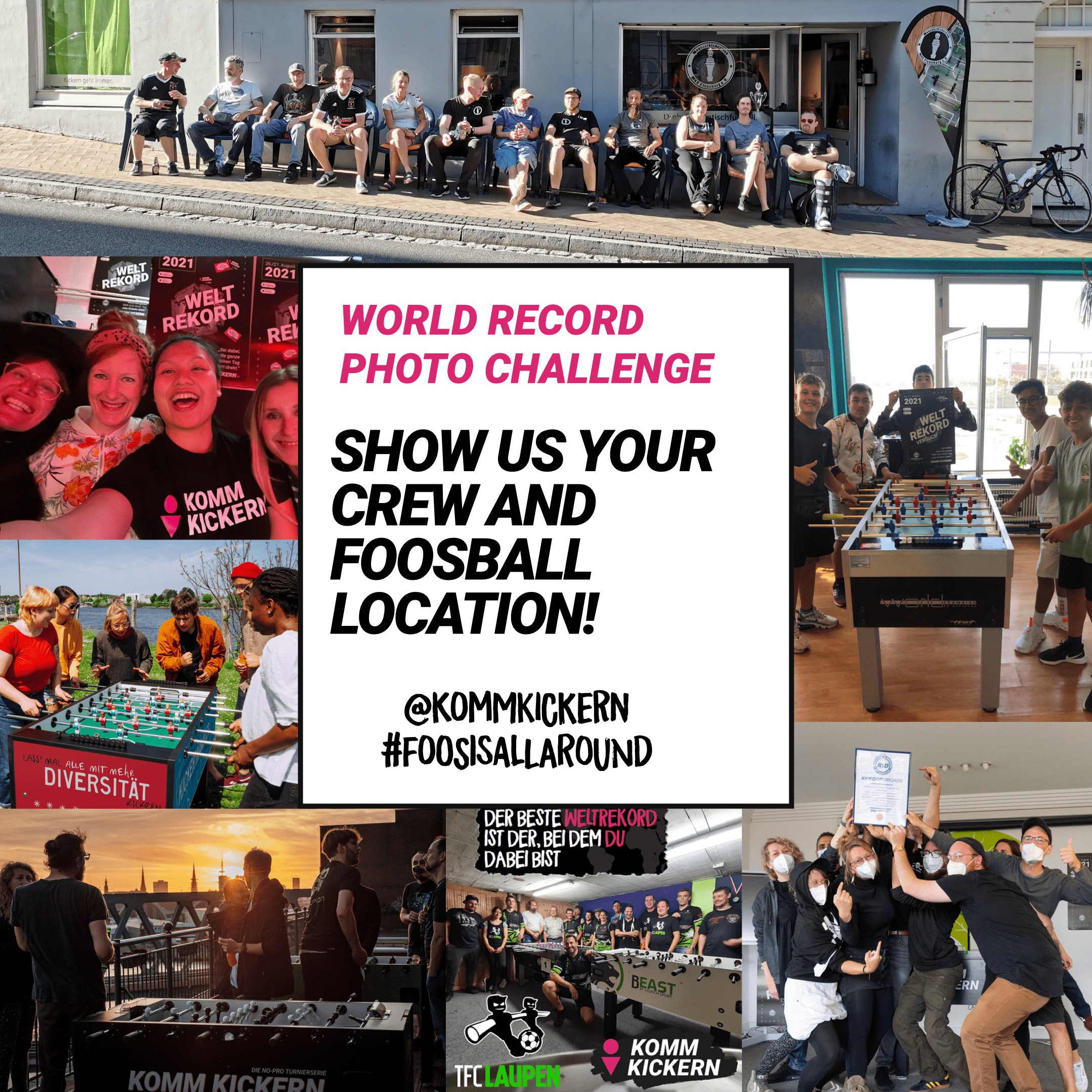 Prizes for everybody
We hope that you will have a nice local world record event with your friends and foosball lovers!
And: Our goal is of course to set a new record: We have to beat 1905 participants from last year. If we achieve this we all gonna have a party and every particpants and registered location will receive a individual official certificate!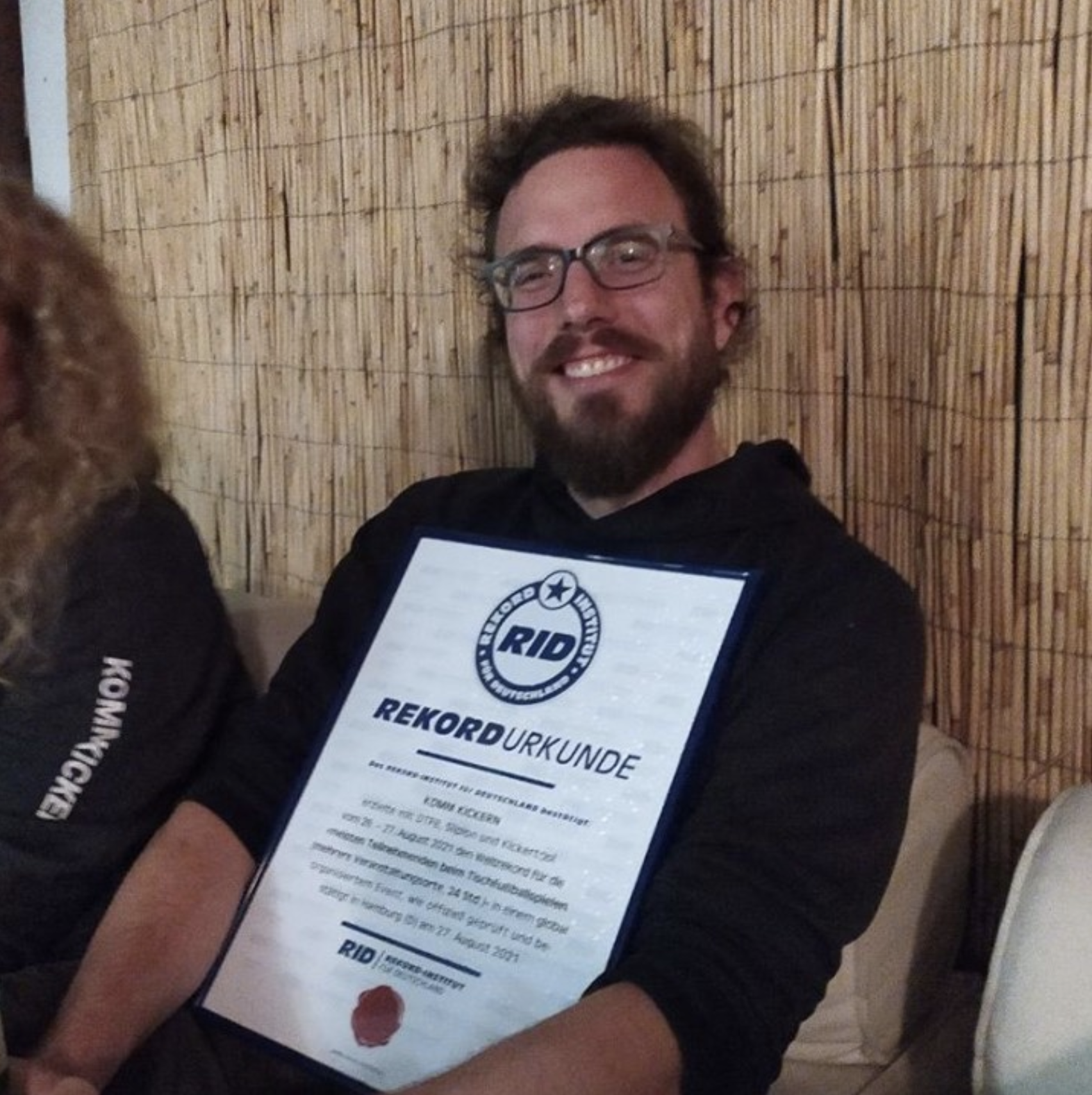 See you an 23&24th of September at the tables, #foosisallorund